Biography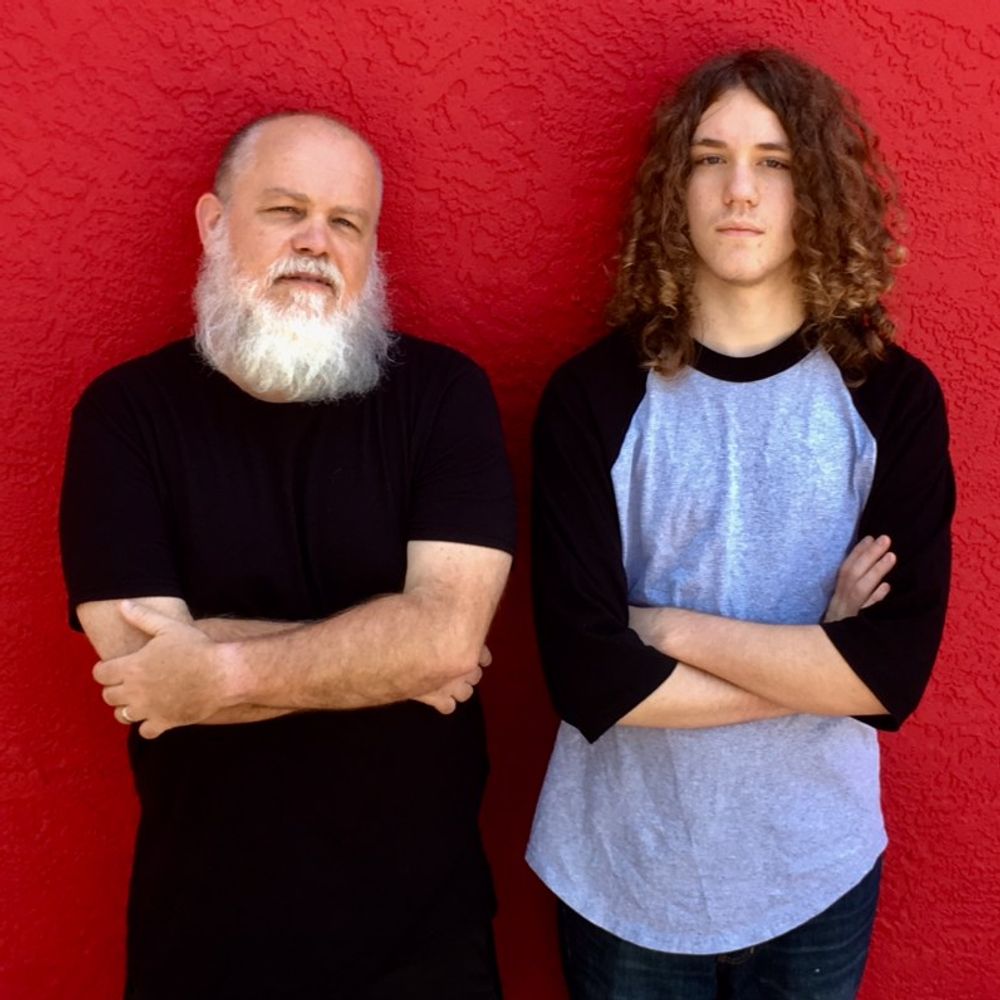 Father & Son
rocking the wasteland
DIZYGOTE are a father and son loud and heavy metal duo from Cape Coral, FL. Ned plays guitar and sings, while Ethan smashes the drums and handles backup vocals. Ned is a disciple of classic punk rock and all things loud and heavy, while Ethan dabbles with the technicalities of prog and newer metal genres. Their sound is a riot of sludge, doom, punk, thrash and prog.
Ned and Ethan are both multi-instrumentalists. For decades, Ned has played in punk, country, bluegrass and garage bands. Knowing the difficulty in finding a good, reliable drummer, Ned played the long game and made one with the help of modern science, then waited patiently. While Ned bided his time, he released the self-produced and self-titled album, Dizygote. At age 11, Ethan was ready and the two of them began their quest for world domination. Now, Ethan (age 17) is a superhuman musical force of nature.
It is challenging to describe DIZYGOTE's sound. Close your eyes and they sound like 4 people. Big, loud, detuned, fat riffs and bombastic drumming is characteristic of each song. Sometimes the vocals carry the melody, while other times the two of them attack the mic with destructive ferocity. Sometimes it's so sludgy you need hip waders, while other times it will peel the paint off the walls. They take great pains to write lyrics that appeal to the 99% - commenting on social inequality and a call to arms.
DIZYGOTE realeased their first full-length studio album on Farmadelica Sounds Records. Released during the goddamed pandemic, "Freedom, Incorporated" was co-produced with Howard "Merlin" Wulkan and mixed and mastered by Jack Endino (Nirvana, Soundgarden, Mudhoney, Windhand, High on Fire).
The new EP "Fathoms" will be released August 6, 2021 on Desert Records.
Follow them on social media. Like, subscribe. Share!